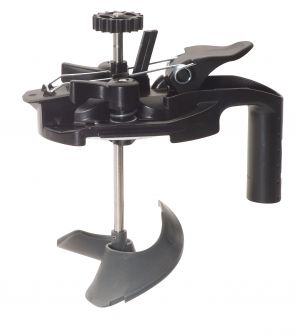 A35 Quart/Liter Mixing Lid (BNBA1006/6)
Shipping:
UPS

Brochure
For pricing and purchasing, please create an account or log in.
Description
Why settle for the original?
A35 lids are replacements designed for competitor's mixing machines. They feature many of the same components as our best-selling FAS series including a redesigned pouring spout for fast non-clogging dosing and soft-touch locking cams. Fillon lids are a great investment. Shop painters will appreciate the close attention to detail for better ergonomics and having more accuracy during pouring.
Optional anti-adhesive skates to reduce paint residue and improve performance.
Innovative 'S' shaped blade to prevent over-stirring.
Universal multi-position thumb lever for a painter's preferred grip.
Smooth dispensing action with pin-point control pouring.
Available in sizes 0.5-liter, quart/liter, and gallon/3.5-liter.
Compatible with solvent and waterborne paints.