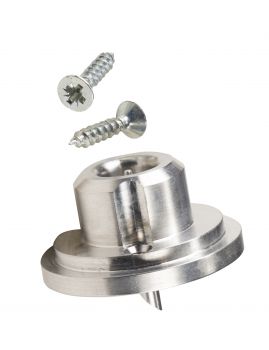 Aerosol Purge Tool (EZEZ1020)
Shipping:
UPS

Brochure
For pricing and purchasing, please create an account or log in.
Description
Clear the dip tube of a pre-filled aerosol can quickly and without any mess! The purge tool mounts using two screws on top of a standard empty paint can, which is used to collect the paint residue. The new version (EZEZ1020) now works with all brands of aerosol cans in North America. Please note: the tool is not compatible with 250 ml aerosol cans.