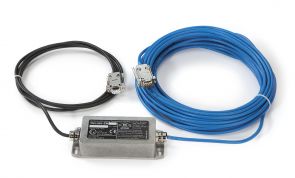 Sartorius Zener Barrier (JDFZ1004)
Shipping:
UPS

Brochure
For pricing and purchasing, please create an account or log in.
Description
The YELUO1-ZM ...energy limiting unit is an interface for connecting the intrinsically safe balances PMA.Quality and PMA.Power within the hazardous location (Class 1, Division 1, Group D) to a personal computer outside the hazardous location over two data lines. The standard Zener Barrier includes 8-meters of cable.
The energy-limiting unit meets the requirements for electromagnetic compatibility and electrical safety. Please note: compliance with other properties and requirements is not guaranteed. Improper use may cause personal injury and/or property damage. The energy limited unit may only be operated within a temperature range of -4 to +104 degrees farenheit.
Zener barriers are also available in 16 and 24 meters. Contact Fillon for price and availability for specific sizes and prices.