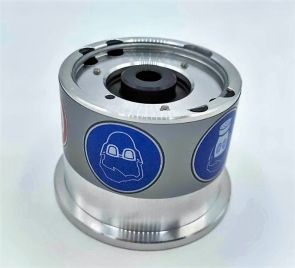 Universal Aluminum Cap Holder (EYYY1074)
Shipping:
UPS
For pricing and purchasing, please create an account or log in.
Description
Replacement cup holder for aerosols. For use with Pneumatic Fill-One Unit.
Compatible with pre-gassed (female valve) aerosol cans.
Ideal for managing large orders…Prep the next can while aerosols are filling.
Works with both USA and European aerosols.